cast coated paper in reels
used for making the surface of sticker paper
75-90gsm
 inside ppc strech film, outside corrugated paper, 18tons in a 20ft CNT
 self-adhesive cast  coated paper
   Easy to opreate.
   Used for lable printing.
   Straw pulp mixed wood pulp material.
 
1,Shining,adhesive paper face paper 
2,Used for label face paper 
3,Besic weight:75-80gsm 
4,Coating side:single side
Type: reel and sheet
Size:    sheet: 1092*770mm
             reel: 520mm, 525mm, 530mm, 535mm,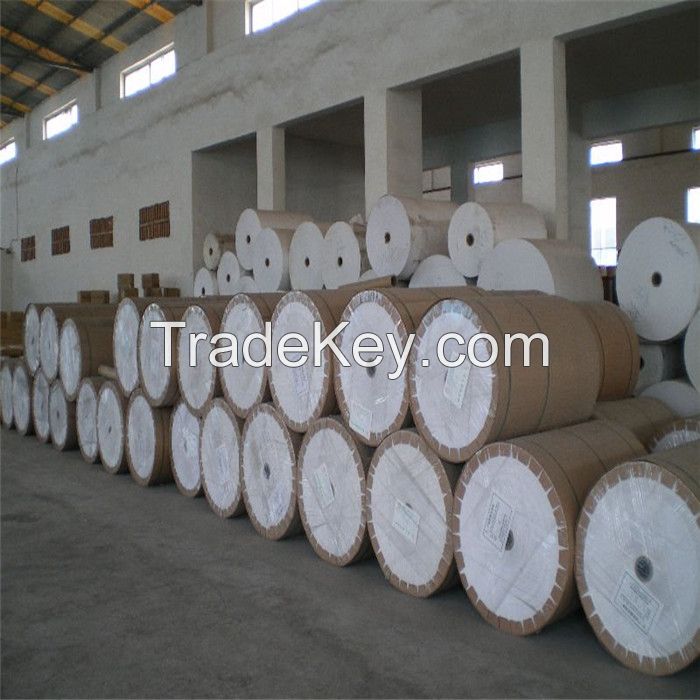 1030mm,1040mm,1070mm,1092mm......
All size can be supplied according to your need.
Usage: face paper of sticker
Packaging: sheets in kraft with plastic film ,pallets,rolls in cardboard
   Colour-display clear.
    With high quality.