Closure coordinator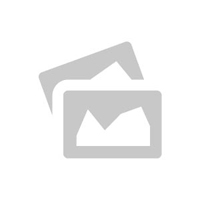 タイトルまたは説明
 GG0601- Patented device for the coordination of closing double doors. The function of this device is precisely to coordinate, or better, to close the correct door for first. The use of a closure coordinator is
required in case of double fire doors. The correct operation of this device is essential, because the erroneous closing sequence, or the overlapping of the doors, means no door closing and an incorrect function of the
door itself in order to delimit fire zone.
Device GG0601 can be used on every kind of double doors, regardless of the size of each individual door.
The particularity of GG0601 is the fact it's modular, ie the individual pieces are installed on the door at defined positions dependent on the size of each individual door.
A peculiarity of device GG0601 is to ensure the correct sequence of the doors closing with maximum elegance and discretion. In fact, GG0601 is almost completely invisible through the application of thecover
that hides the device almost in its entirety.
Another feature is that this device doesn't requiredoor closer, in fact it can be installed or not. The operation of the device and guarantees of coordination don't change.


Get Verified Buyers & Suppliers
Avail Free Consultation