commercial ice cube machine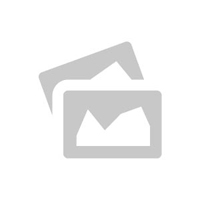 タイトルまたは説明
ICE CUBE MACHINE:
:
Specifications: 
1. The main freezing body and the ice cube container are separated. The separated design is good for maintainance.
2. Ice cube size: 2.2*2.2*2.2cm. Ice shape: cube.
3. The entire machine structure is improved basing on the imported technology and have more stable capacity.
4.Applying food-standard stainless steel and digital control system, having automatic function of water supply, ice making, ice removing, stopping when ice is full, turning on when using, as well as protecting function of water-lacking stopping, cooling system high pressure protecting. Ice thickness is adjustable.
5. Big type models apply Tecumseh/Aspera compressor, with excellent capacity and durable.
6.Reliable water cooling system for big type models, making ice with high hardness and bright transparence. 
model

shape

size L*W*H

production

Capacity

voltage(V)

power(kw)

TKZB-280A

squre

370*450*690

28kg/24h

8

kg

220V/50Hz

0.22kw

TKZB-400A

squre

500*590*830

40kg/24h

20

kg

220V/50Hz

0.29kw

TKZB-500A

squre

500*590*890

50kg/24h

20

kg

220V/50Hz

0.35kw

TKZB-600A

squre

500*590*940

60kg/24h

20kg

220V/50Hz

0.42kw

TKZB-780A

squre

660*700*980

78kg/24h

43

kg

220V/50Hz

0.48kw

TKZB-1000A

squre

660*700*1030

100kg/24h

43

kg

220V/50Hz

0.53kw

TKZB-1360A

squre

660*700*1030

136kg/24h

43kg

220V/50Hz

0.68kw

TKZB-1460A/W

squre

560*870*1400

146kg/24h

100kg

220V/50Hz

0.7

6kw

TKZB-1600A/W

squre

560*870*1400

160kg/24h

100kg

220V/50Hz

0.78KW

TKZB-1900A/W

squre

760*840*1480

190kg/24h

136

kg

220V/50Hz

0.8kw

TKZB-2500A/W

squre

760*840*1600

250kg/24h

180

kg

220V/50Hz

0

.98kw

TKZB-3500A/W

squre

760*840*1740

350kg/24h

190

kg

220V/50Hz

1.

4kw

TKZB-5500A/W

squre

760*840*1760

550kg/24h

190

kg

220V/50Hz

1

.88kw

TKZB-7500A/W

squre

1230*970*1960

750kg/24h

500

kg

Get Verified Buyers & Suppliers
Avail Free Consultation