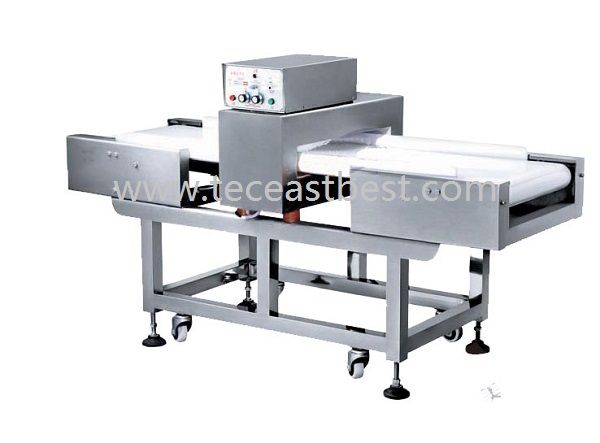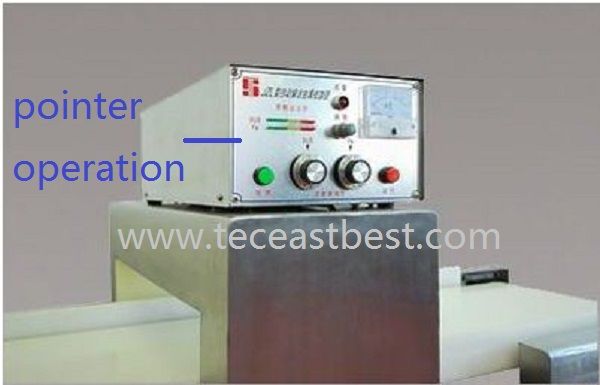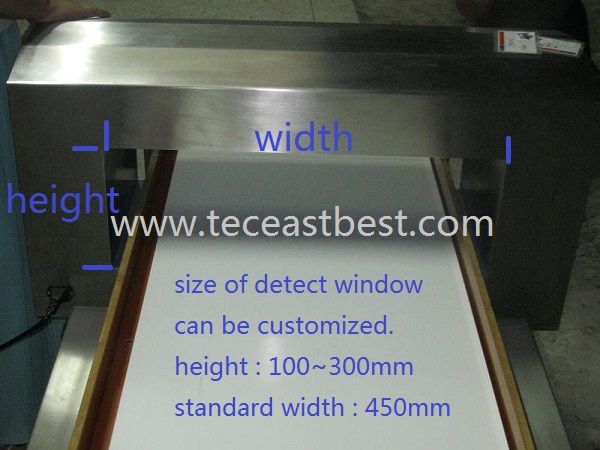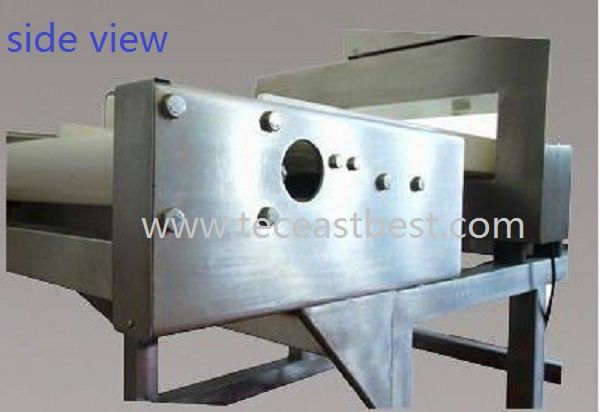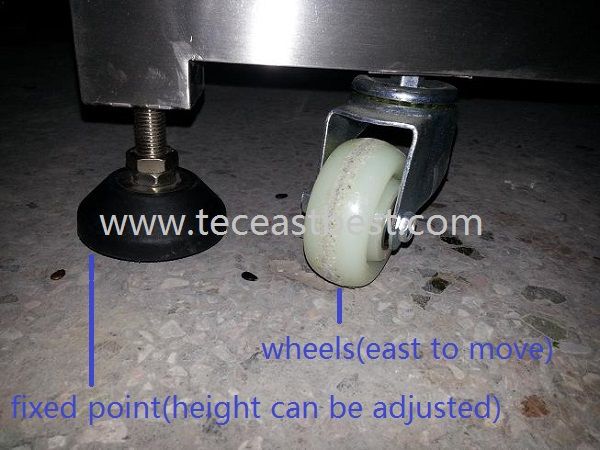 TEB-QS
Widely using scope
1. Apply to food (including aquatic products and quick-frozen food, extruded food, salted foods etc..) pharmaceuticals, plastic, chemicals textiles and other occasion that need metal detection.
2. Apply to high temperature, low temperature(minus twenty degrees), damp, dry, dust, dew and other poor work environment.
High sensitivity detection
1. using the detection circuit with specially high-performance design and with advanced digital signal processing algorithms. The actual detection proved that it reached the most advanced international level.
2. against the variety of detector products , with the learning functions of automatic identification. Overcome the effect of products material efficiently.
3. detection probe is designed specially and improved the detection sensitivity further. Improve the detection sensitivity.
Good stability
1. Adopting DSP, DDS and many other digital technology to process testing signal. Comparing with traditional simulation detector , it has the advantage of universal function, stable capability, high credibility.
2. Timber known, fine craft, solid structure, good-looking in appearance, durability.
3.main structure adopted international SUS304 manufacturing, the sandblasted surface treatment, good corrosion resistance, good-looking and easy to clean.
Performance characteristics:
1. Dual-loop design, can be detected separately iron and non-ferrous metal impurities, the high detection sensitivity can be separately adjusted to operate a very convenient and can detect food packaging aluminum platinum.

2. Conveyor and pallet assembly used in the U.S. "FDA" standards of white non-toxic materials.
3. Detection accuracy over the corresponding provisions of HACCP system Detect indicators.
4. Can and weighing machines, sorting machines combination to form a pipeline automatically detects weighing.
5. Production line can be used to connect supporting the implementation of automatic detection pipeline.
6. Monitor the use of sound and light alarm, automatically exclude or shutdown, the operational use of extremely reliable and user-friendly.
7. Machine using stainless steel material, anti-corrosion, easy to clean (which can be required in accordance with the ordinary customers of steel stainless steel materials may be appropriate to reduce costs).
Specifications:
| | |
| --- | --- |
| Detecting method | Magnetic induction |
| Detecting width | 400mm |
| Detecting height | 100-300mm |
| Detecting adjustment | Stepless adjustment |
| Detecting ability | diameter 1.0 iron ball |
| Alarm method | Buzzer alarming |
| Belt speed | (appr.)40m/min |
| Power supply | AC110-230V,50-60Hz |
| Dimension size | 1620(L)×900(W)×1200(H)mm |