Douceur ~ Sesame-Almond
For Orientines, biscuitsquality reallystarts with the choice
of genuine recipes and the selection of noble ingredients.
Thanks to a know-how handed down for generations with
passion, our pastry cooks make your senses travel for moments
of pleasure through various Moroccan specialties. Savoring an
Orientinesspecialty is having some taste of tradition.
INGREDIENTS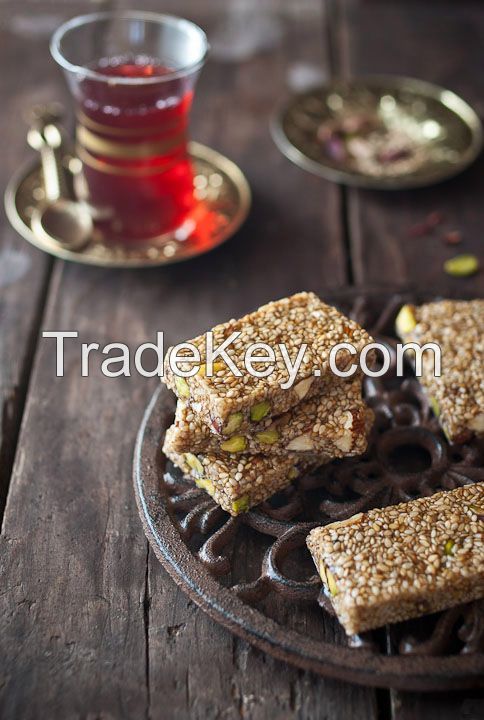 Almonds, sesame, glucose syrup, honey, sugar.