IPL puede penetrar en la epidermis a la dermis y surtirá efecto en el pigmento excepcional y dicho buque tejido diana para romper las células anormales del pigmento, cerca de los vasos sanguíneos anormales, estimulan la proliferación de colágeno y mejorar la redistribución de fibra elástica, finalmente alcanzando el propósito del retiro del pigmento y el rejuvenecimiento de la piel.

Ámbito de aplicación del tratamiento:
1. Eliminar permanentemente el vello no deseado en todas las partes del cuerpo y colores de pelo. 
2. Quite las lesiones vasculares en la cara y mular. 
3. Quite las arrugas y reducir el tamaño de los poros de la piel. 
4. Aclarar y eliminar todo tipo de lesiones pigmentadas por ejemplo, motas, edad terreno, manchas causadas por el sol. 
5. Aclarar y eliminar el acné. 
6 Retire defectos de la piel y mejorar la calidad de la piel; 
7. La piel-rejuvenecimiento, blanqueamiento de la piel-y la mejora de la elasticidad de la piel.
 
AES-IPL Antes-después de las imágenes de tratamiento: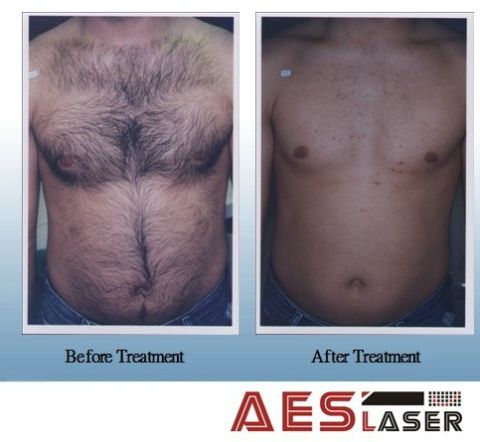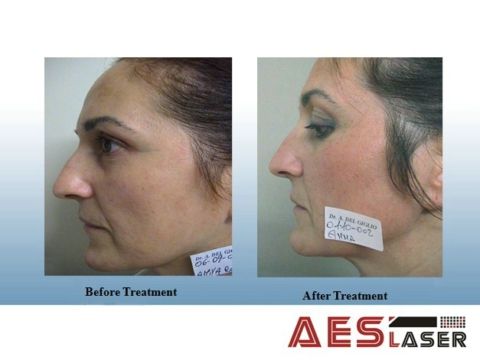 Tratamiento Mano unidades disponible:
 
| | | |
| --- | --- | --- |
| Hannpiece                  | Wavelength           | Function                      |
| HR:Hair Removal | 690-1200nm | For permanently hair removal                 |
| SR:Skin Rejuvenation | 560-1200nm |  Reduce and remove pigmented lesions e.g. freckles, age spots, sunburn spots; reduce wrinkles; shrink pores,rejuvenate skin and enhance skin sticity                                                        |
| VR:Vascular Removal | 420-1200nm |  Remove vascular lesions on face and bottlenose,Lighten and remove acne |
Característica y ventaja:
1.Simple

Operación

 y mantenimiento: 
Tres piezas de mano (SR, HR, VR) de la unidad, lo que hace que los operadores pueden cambiar las piezas de mano fácilmente para diferentes tratamientos. Pantalla LCD fácil de usar simplifica la operación, bloque interior de diseño hace que la instalación y reparación bastante fácil. 
2.Safe y tratamiento cómodo: 
Sistema de enfriamiento del semiconductor haría que la temperatura de la pieza de mano de cristal de llegar a -4 Centidegree durante 3-5 minutos después de encenderlo, lo que asegura un tratamiento IPL seguro y cómodo. 
3.Effective y duradero resultado: 
Sistema de control de la energía precisa hace que el tratamiento IPL eficaz y resultado duradero de depilación, rejuvenecimiento de la piel, lesiones pigmentadas y lesiones vasculares.
Especificaciones:
| | |
| --- | --- |
| Wavelenth                      | HR:690nm,SR:560nm,VR:420nm                                   |
| Discharge time | 1-3s |
| First pulse width | 0.1-15.0ms |
| Sub-pulse width | 0.1-15.0ms |
| Energy density | 20-50J/cm2 |
| Simmer time | 10-990ms |
| Supply power mode | AC220V,50HZ  AV110V,60HZ |
| Spot size | HR:16mmX57mm  SR/VR:8mmX34mm |
| Cooling system | Water, Air, Semi-conductor cooling |
| Power | 2000W |
| Security standard | Max10A |
| Cooling Temperature | -22℃~0℃ |
| Net weight | 50 Kg |
| Gross weight | 75 Kg |