Product specification:
320 x230x45mm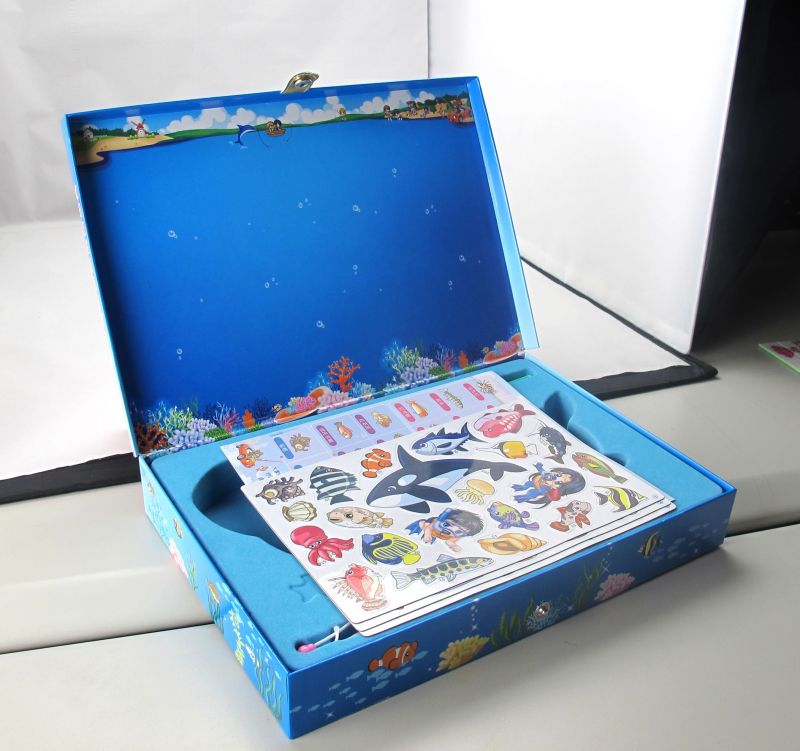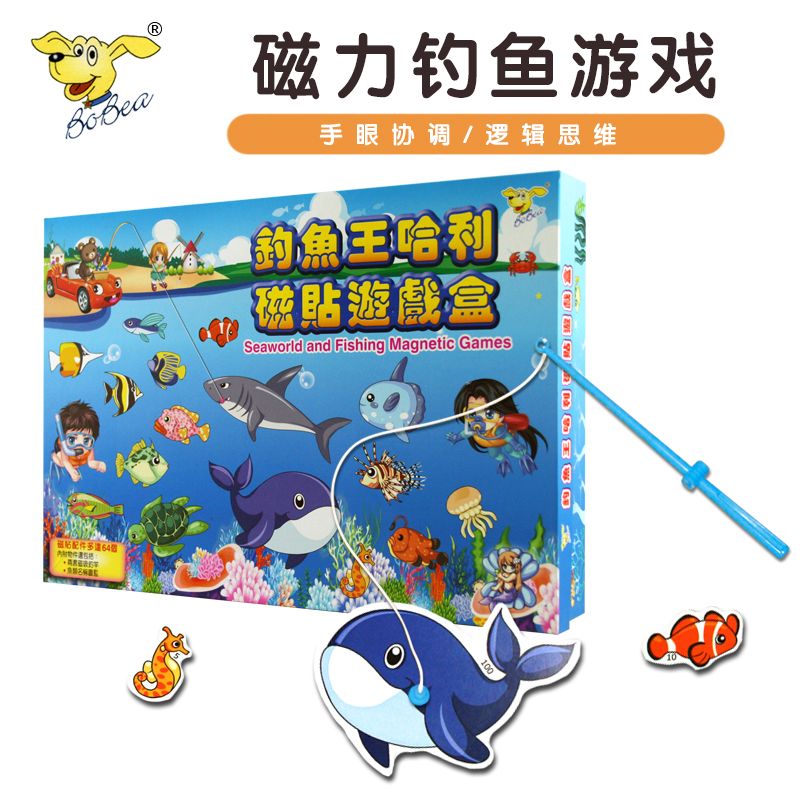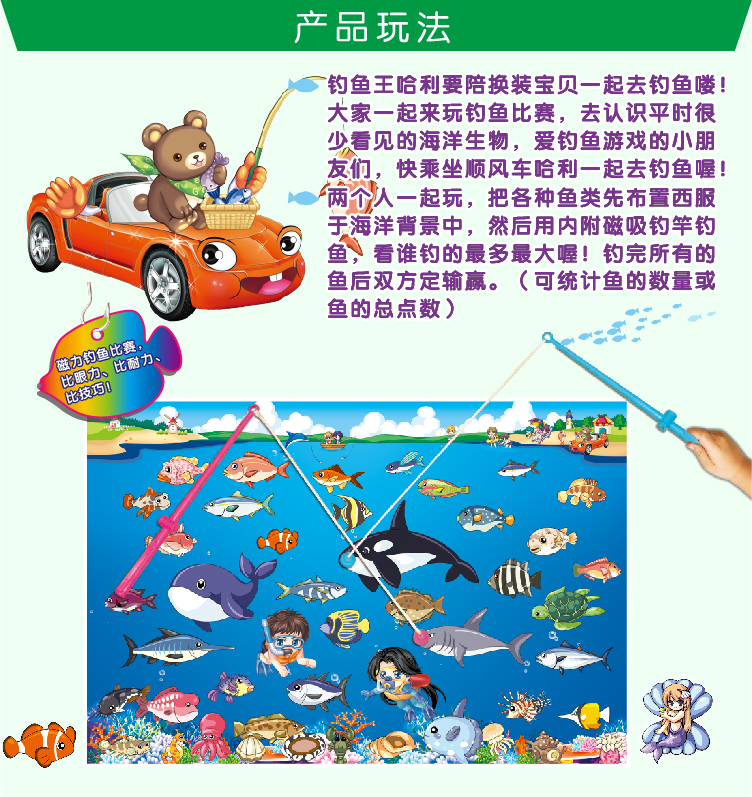 Accessories:
1.4pcs chess pieces of leading role
2. 103 magnets of fishes + 1 dice
3. Magnetic fishing rod 2 sets + 1 story book
4.Delicate flocking storage box for magnets
5.Magnetically absorbable super-large ocean and beach background plate
Construction: Adsorpt the fish magnets on the background plate, 4 children have a fishing game, who caught the most is the winner.