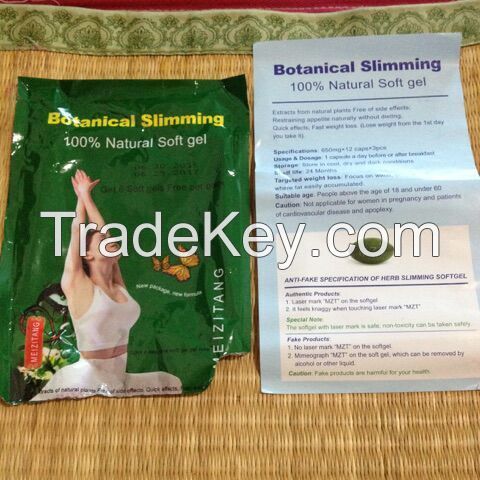 Meizitang weight loss products adopt many kinds of natural herbs that possess the function of weight loss and keeping nice figure.These plants,such as Natural plant XianXian Cao,Jobs-tears,tarragon,west lotus shell,hoof bamboo shoot ,lotus leaf and etc,are carefully extracted and purified with modem advanced technology, It can activate body meizitangcells and balance microcirculation while eliminating accumulated toxin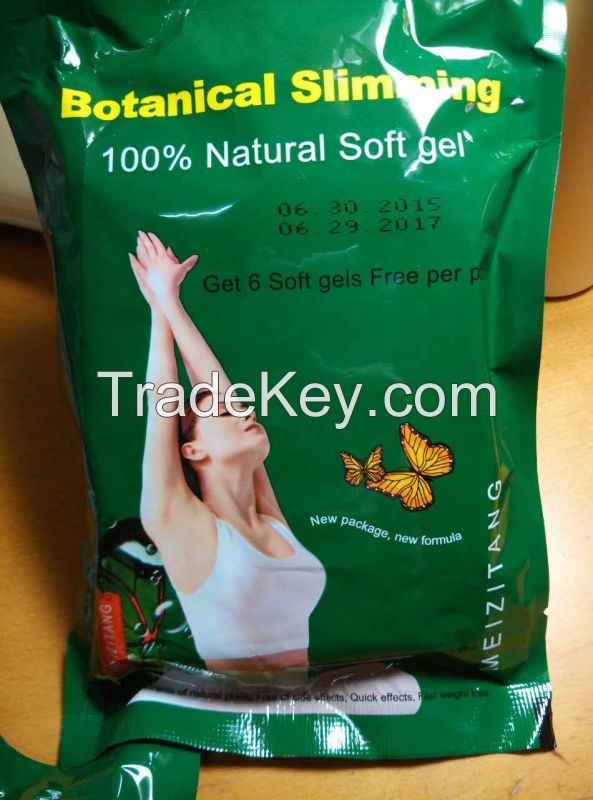 The weight loss function theories are as follows:
1.  Restrain the activity for the enzyme of gastrointestinal tract ,make the body cant absorb fat that come from food ,The expression is that the human excrement is fatty oils ,that means eat how much of the fat ,then excrete how much of the fat;
2 . Boosting the rate of fat metabolism(BMR),that is added the consumption of energy,Chang the fat into the calorie ,carbon dioxide and the water;
3 . The product is not only cut down the superfluous fat,but also supply the necessary goods for body which is many kinds of amino acid and the microelement of  Cu,Fe,P ,Zn, Se
4.  Activate the cell of body ,Balance the circulation  of body ,Clean out the long-time toxin in vivo
5 . Have the original function of weight loss,expulsion of toxin,adjustment of fat.
Features:
1 . Decrease the formation of adipose rissue ,burn excess fat effectively in belly,arm ,leg and waist
2 . Extracts from herbs,safe and free of any toxicities
3 . Restrain appetite,unnecessary to go on a diet.
4 . You can get slim from the first capsule (Quickly weight loss effect)
5.  Liquid ingredient can be easier absorbed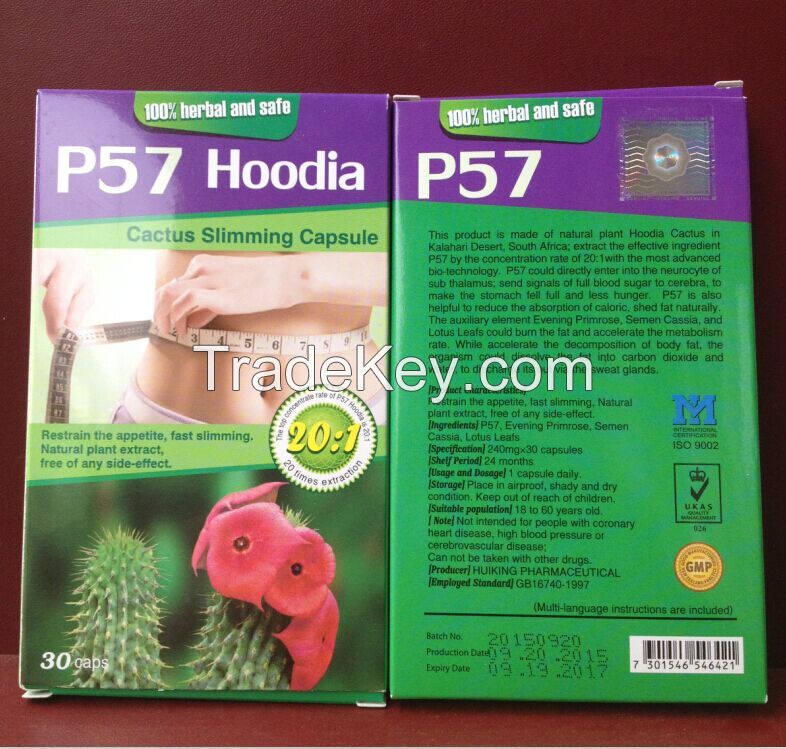 Main Ingredients:
XianXian Cao.Jobs-tears,Artemisia Dracunculus ,Psyliium Husk,Bamboo Shoot,Lotus Leaf
Ingredients:
XianXian Cao 21% b 79.8
Jobstears  18%  68.4
Artemisia Dracunculus 12%  45.6
Psyllium Husk 19% 72.2
Bamboo Shoot 16%60.8
Ltus Leaf 14% 53.2
Specification :
350mg* 12capsules*3 pieces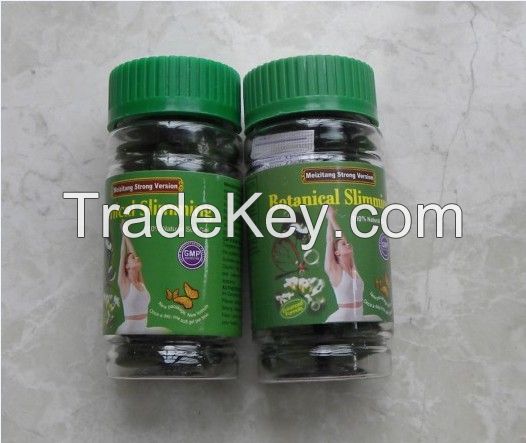 Usage and Dosage:

 one capsule a day before or after breakfast
Storage :

Store in cool,dry and daik conditions
Cautons:

 Applicable for people between16-65 years old.