Pentaerythritol Ester of Gum Rosin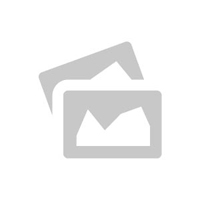 製品仕様
CAS No. :

-
Other Names :

-
MF :

-
EINECS No. :

-
Grade Standard :

-
Purity (%) :

-
Appearance :

-
Application :

-
Brand Name :

-
タイトルまたは説明
It is the slight yellow or water-white transparent solid, which is made from gum rosin or refined gum rosin through esteri-fication with pentaery-thritol and with the properties of high vis-cosity, excellent heat and aging stability, excellent polymer com-patibility etc. It is a good tackifying resin.
It is soluble in aromatic and aliphatic hydrocarbon solvents, esters, ketones and chlorinated solvents; and with low odor, excellent heat stability and high adhesion. It is compatible with many kinds of polymers, such as NR、CR、SBR、SIS  and EVA etc. 
Specifications

Item

RT95
RT100
RT105
RT110
RT105
RE95
RE100
RE105

Color.(gardner grade)

3-5
3-5
3-5
3-5
3-5
1-2
1-2
1-2

Softening Point

(Ring&Ball), °C
92-98
97-103
102-108
107-113
112-118
92-98
97-103
102-108

Acid Value, 

(mgKOH/g), max
20
20
20
20
20
20
20
20

Solubility in benzene(1:1)

clear
clear
clear
clear
clear
clear
clear
clear
Typical Uses

EVA base hot melt glue sticks, bookbindings, Pressure-sensitive adhesive based on SIS or SBS. Adhesive, emulsion and paints based on NR and CR.


Get Verified Buyers & Suppliers
Avail Free Consultation