Table Lamps,LED lights
Model:TEB-L638-56 (work lamps)
European fashion eye LED lamp 
European fashion eye lamp official certification
1. Rotatable lamp.
the base can be rotated 360 degrees of freedom. 
according to your needs, it can be horizontal rotation, regulating freedom. 
Metal base.
It play a good role in the balance for lamp body. 
protect the lamp body to adjust any angle without dumping. more secure to use ! 
Chassis is metal material with excellence surface plating, smooth as a mirror.
2. Adjust height and Joints freely. 
 Our pursuit of excellence is a quality.let you have healthy life and make every effort to serve you.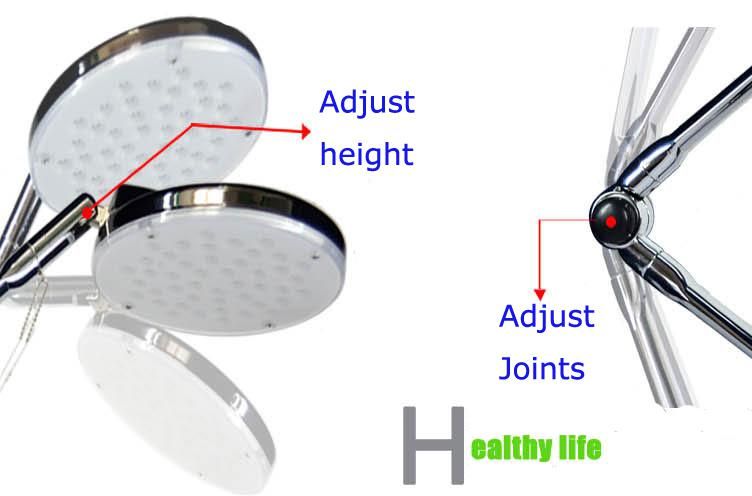 3. What's more : let you know more about us ( multi-faceted and multi-angle ). 
we use a special reflector design for the LED bulb.
the secondary reflector optical design , the scattering of light reflected to the desktop, 
to ensure the desktop sufficient light and easy to read and write operations. 
it meets the reading lamps control the degree requirements. 
Lamps used for read and write operations , which have reached 500lx illumination over the desktop . 
we use low-power LED bulbs scattered arrangement , 
coupled with reflection and the reflection plate condenser effect , 
uniform illumination . it can provide us with adequate and uniform light.
4. 45 Eye Beads 2.7W 
Low light decay of LED hat light compared with ordinary lamps, 
its light  color is soft, very close to natural light . but also because of using energy- eye , 
so it has vivid color reduction, and guarantee this in a very long life . 
thus improving eye comfort . Why not action . what are you waiting for?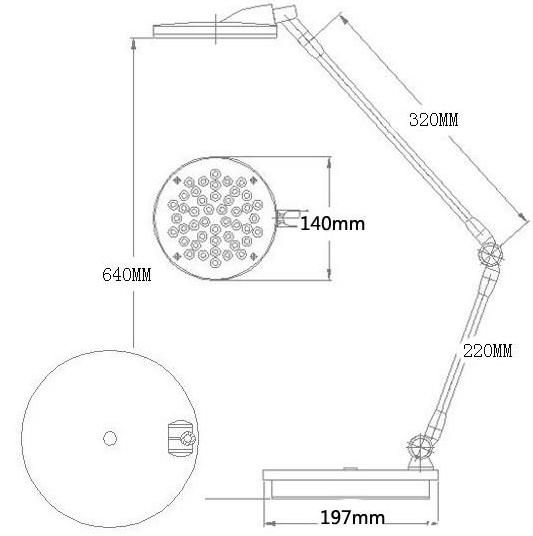 Basic parameters
 

Light source : LED

 

Lifespan : 50000H

 

Power consumption : 2.7W

 

supply voltage : AC 220V

 

illumination : 

 

35CM Department  

 

450LUX ( meet 

 

international standards )

 

Application: 

 

living room, bedroom, 

 

study , office

 

Color temperature :

 

5500-6000K range 

 

closest to natural sunlight

 

Working Voltage : 

 

DC 12V 

 

no electric shock hazard

 

Surface Temperature: 

 

 

 

safe to touch, 

 

no hot hidden

 

Dimensions :

 

Base, 197 * 197 * 35MM

 

Below Arm, 230MM

 

Above Arm, 360MM

 

Head, 140 * 140 * 17MM