SAVE $$$ AND BUY A BUNDLE OF 6 OR 12 SETS OF NECKLACES AND EARRINGS. Ecofriendly products of Ecuador
Dazzle your loving ones by giving Tagua BEADED Jewelry. 
Delight is an line ideal for a semi-formal style for those who like to wear midsize handmade jewelry. It shows a young personality with unique character and elegance for any occasion. We ship designs as shown in the photos, assorted, depending on availability.  
GET IT ONLINE, WE ACCEPT PAYPAL> 
Tagua Jewelry designs, unique for you

EcuadorianHands.com offers tagua jewelry handcrafted by our artisans. We offer bundles of 6 or 12 pieces of jewelery perfect FOR gifts, women's tagua designs. We ship designs as shown in the photos, assorted, depending on availability. During check out, you may put your comments indicating criteria about the jewelry you are going to receive, basic stuffs, such as colors you prefer, or maybe type of beads you don't like, etc. We will try to match your criteria when shipping your package. Rely on our good taste!

Packaging & Shipping

We deliver to anywhere in the world
We ship from Manta-Ecuador, South America.

For international orders we offer our clients DHL Express, FEDEX Express, EMS and CERTIFIED AIRMAIL since almost all destinations are reached by these couriers. This service is door to door.

Wholesale Discounts

Wholesale orders 
These are the discounts for wholesale orders:

US$500-1000:          20%OFF
US$ 1001-2000:       30%OFF
US$ 2001 & up:        40%OFF

Models Available

Bundle of Tagua Jewelry, Tropicolor Delight - Sets Of Necklaces And Earrings
Model/Article No JC002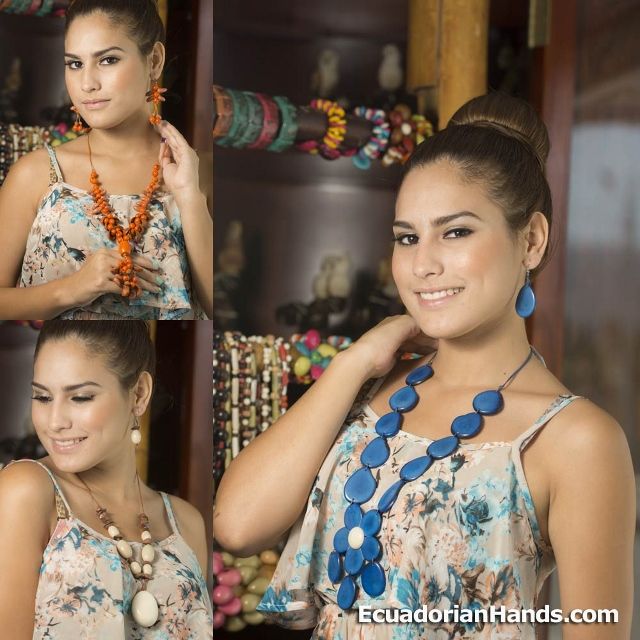 Bundle of Necklaces and earrings - Tagua Jewelry Handcrafted Tropicolor
Model/Article No JC003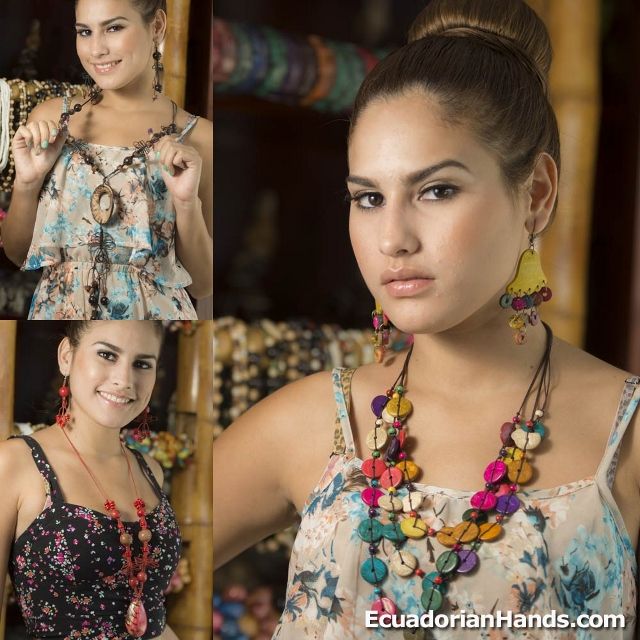 Tagua Bracelets
Pack of Bracelets - Tagua Jewelry Tropicolor - Line Mistica
Model/Article No JC004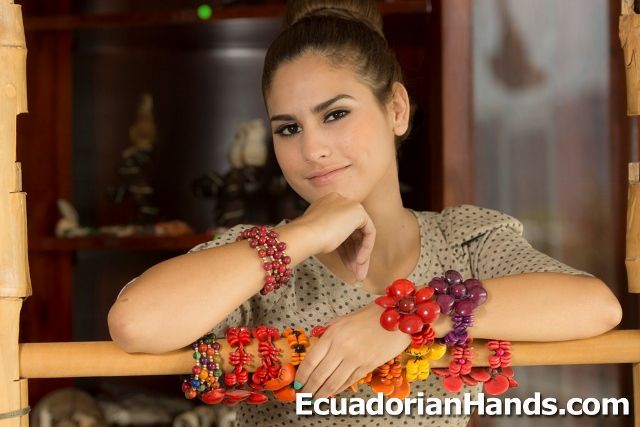 Tagua Earrings
Pack of earrings - Tagua Jewelry Handcrafted - Line EcoFriendly
Model/Article No JC005



Tagua Rings
Pack of Rings - Tagua Jewelry Tropicolor - Line Captivate
Model/Article No JC006