Toughened Laminated Glass Panels for Building Roof
Product Description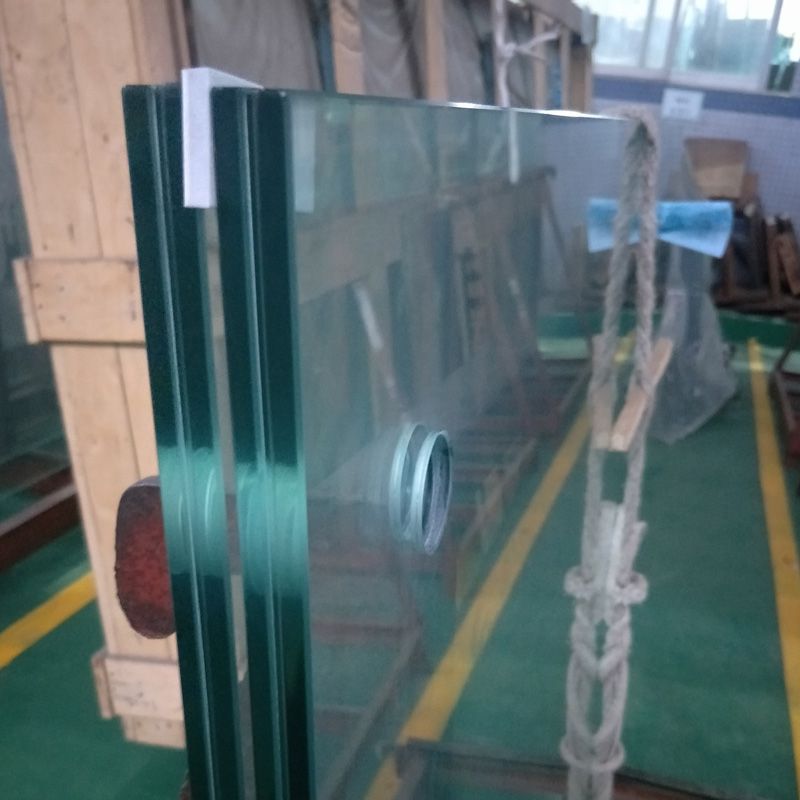 Laminated Glass:
Laminated glass is 
a kind of safety glass which is manufactured by adhering two or more pieces of glass together with a flexible interlayer by using high temperature and pressure in an autoclave. The interlayer is generally either  PVB (poly vinyl butyral) or Sentryglas Plus film (SGP).   
| | |
| --- | --- |
| Glass thickness | Customized |
| Glass type | 5mm, 6mm, 8mm, 10mm, 12mm, 15mm, 19mm, 22mm, 25mm clear/ultra clear glass |
| PVB thickness | 0.38mm, 0.76mm, 1.14mm, 1.52mm, 1.90mm, 2.28mm and etc. |
| SGP thickness | 1.52mm,2.28mm,3.04mm and etc. |
| Interlayer type | Normal PVB film, Dupont/Solutia PVB film, Dupoint SentryGlas Puls fIlm |
| Size | customized (Max size:12000mm*3200mm) |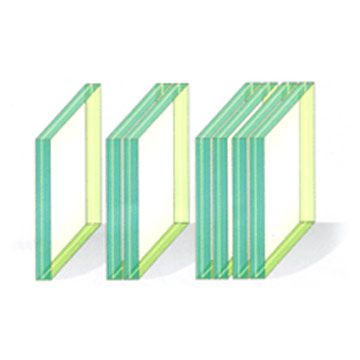 Normal structure: 
GLASS + PVB/SGP film + Glass
All glass types can be laminated and the thickness and the type of interlayers is customized.
-For the fencing use, usually is: 8mm+1.52interlayer+8mm(17.52mm), 10mm+1.52interlayers+10mm(21.52mm), 12mm+interlayers+12mm,.. 



Max size: 12000mm*3200mm
the thickness is up to your require.
-Characteristics:
 Provide solutions for
security, sound reduction, solar energy control, UV control, decoration 
High security: The PVB/SGP interlayer withstands penetration from impact.
Sound reduction: PVB interlayer can effectively absorb the sound.
Solar energy control:  PVB interlayer impedes the transmission of solar heat .
Decoration:  Laminated glass with a tinted interlayer can creat the aesthetic sense to building.
[Application]
Facade, door glass, entrance glass, glass bridge, skylight, green house, curtain wall,
French Style/Juliet Style balcony glass/ balustrade glass/ fencing glass
swimming pool fencing/commercial building indoor/outdoor guardrail/railing/handrail &etc.


[Quality Standard]
Our product comply with:
AS/NZS 2208:1996
-Australian standard
EN 12150-2:2004  
-CE, European/British standard, Britich standard
EN 14449:2005      
-CE, European/British standard, Britich standard
BS EN 1288-3:2000
 - European/Britsh standard (bending stength of glass)
BS 6206:1981        
-European/British standard (impact test of tempered glass/ tempered laminated glass)
SGCC certificate: ANSI Z97.1-2009  -
the U.S. standard
SS 341:2001    
     -Singapore standard
GB15763.2-2005  
-China standard (tempered glass)
GB15763.3-2009  
-China standard (laminated glass)
ASTM C1279&ASTM C1048 -tempered glass surface compression measurement standard
ISO 9001:2015       
partical certificate exhibition:


[Packingaging & Delivery]
- Packing: Strong Plywood Crates for Export and Steel Fasten (customized)
P.S. If you have other requirements of the packings, please tell us and we will custom it for you. Thanks:)
-  Delivery time: 5~15 days after receiving the deposit, also depends on the QTY.
[Service]
We do OEM services
Size→"Customized"
Shape→"Customized"
Logo printing→"Customized"
The pattern of the silk-screen printing glass is also"Customized"
[Company advantages]
12-year experienced glass manufacturer in Guangdong, China.

Delivery on time.
Reasonable&competitive price
 Considerable after-sale service.
 OEM Service/Customer design is welcome.
Free 
Sample  (about 3-7 days)
 Glass Size/thickness/shape is customized
Pass the international Certificate, like CE, ISO9001:2008, CCC, SGCC,  
EN12150; BS 6206, GB 15763.2-2005; AS/NZS 2208:1996, etc.
Contact infomation

email¼