JA085 Joint Module


1. Product features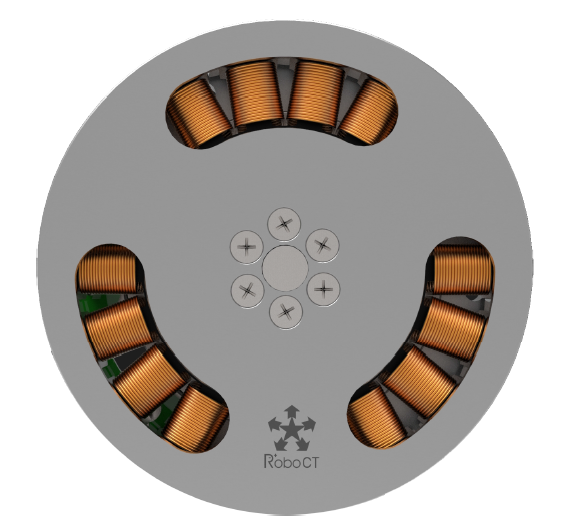 Main features of joint motor:
1. High integration: less overall structural parts, integrating power,
transmission and braking
2. High precision control: high speed response, precise positioning, anti-interference;
3. No brush: stable operation, low operation noise, high efficiency and energy saving, long service life;
4. Each wheel has a separate motor drive, which can realize four-wheel drive.
2. Application Scenario
The joint motor can provide power for various machines. For example, ship blade, Mecanum wheel, crawler, etc., meet the needs of different industries such as industry, scientific research, commerce, medical treatment, etc., with wide application, stable quality and large shipment.
3. Parameter table
| | | |
| --- | --- | --- |
| Serial number | Model | Ja085 joint motor |
| 1 | external diameter mm | 115 |
| 2 | Length mm | 49 |
| 3 | Rated pitch Nm | 1.14 |
| 4 | Rated speed rpm | 1500 |
| 5 | Efficiency % | 89 |
| 6 | Motor power W | 180W |
| 7 | Rated current A | 5.25 |
| 8 | Rated voltage VDC | 36 |
The above parameters are for reference only. Our product technology is constantly updated and upgraded. At the same time, we also accept the customization and development of customers.
4. Product Details (self-made)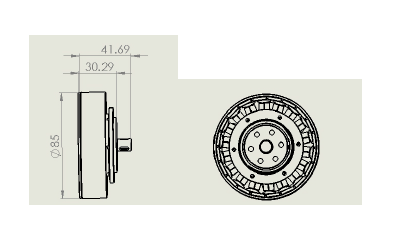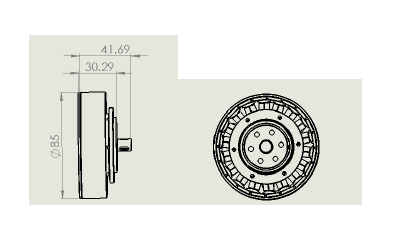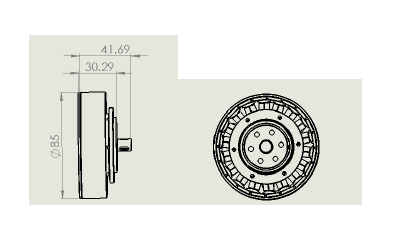 5. Factory and Qualification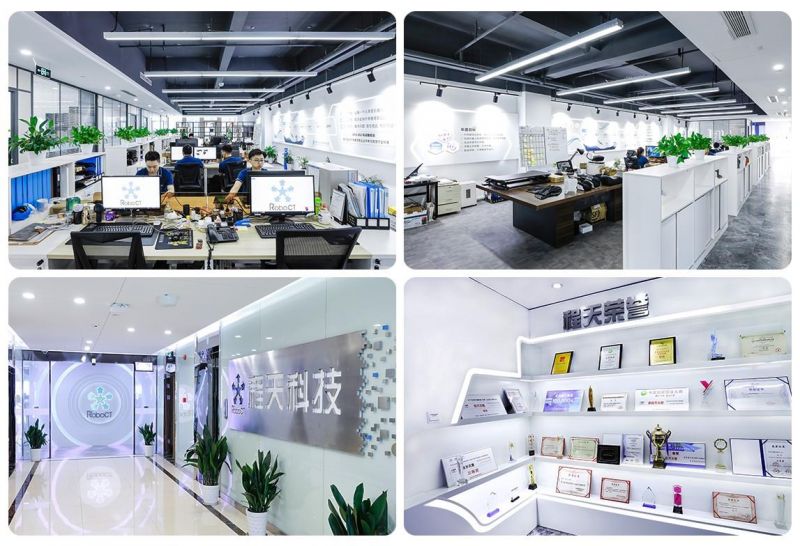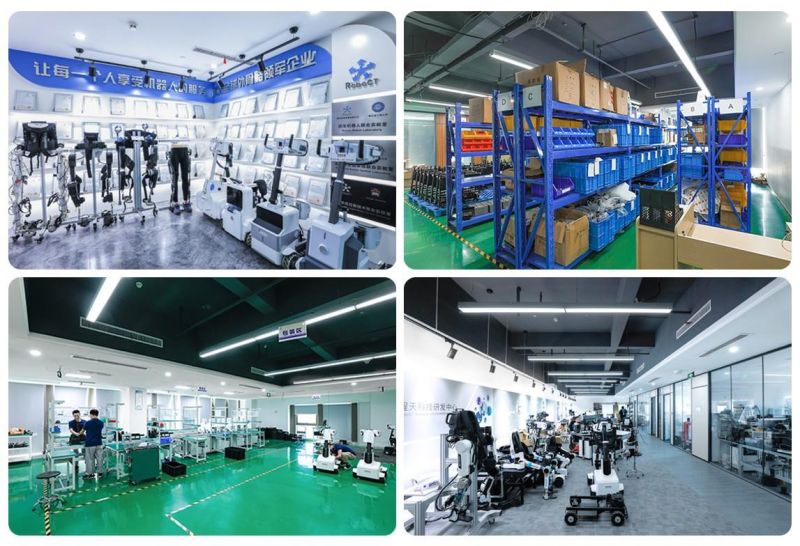 6. Instructions and Precautions
(precautions)
1. Electric shock hazard, the equipment must be connected to the power supply under the condition of protective grounding
2. Avoid the risk of short circuit by placing the hub motor in a wet place.
3. Avoid the sharp objects close to the stator winding to prevent the insulation layer from damage and short circuit of the motor.
4. Do not use in dusty places.
5. Ensure good lubrication when the motor is running.
6. There is abnormal noise when the motor is running without load. Please check the source of the noise.
7. Small metal objects shall not be stacked next to the hub motor to avoid falling into the motor.
8. Do not use or store products in an environment where the pH range may cause corrosion or dissolution of products or packaging materials.
9. Do not use the product in halogen gas environment. Even a small amount of halogen gas, such as chlorine in the air or metal parts used for packaging, can cause corrosion. At the same time, do not use
any resin that will release halogen gas.
10. Store in an indoor environment with temperature no more than 35 ℃, relative humidity no more than 90%, and no corrosive gas.
(instructions for regular maintenance)
1. The interior of the motor shall be inspected regularly and carefully every month, and the dust shall be blown away with a hand-held air box.
2. Check the insulation resistance value every month. If it is found that the insulation resistance value drops, clean up the pollutants on the coil before continuing to use.
3. When the thermal protection and short circuit protection of the motor act continuously, the source of the fault shall be identified, and the fault can be used only after it is eliminated.
4. Clean the air duct blocked by dust and the polluted stator winding every month, which will reduce the heat dissipation, make the motor overheat and reduce the work safety.
5. Retighten the interface screws inside the hub motor or replace the screws quarterly.
7. After sales service
1. Our company can provide installation, debugging and technical training for all our products.
2. After the installation and commissioning, the warranty period is one year (except for vulnerable parts and artificial damage), with a lifetime warranty.
3. Irregular on-site maintenance, on-site operation and technical training.
4. After sales contact: 0571-89167832.
5. Service content: in case of equipment failure, first communicate by phone. If the problem cannot be solved, our company will rush to the site as soon as possible to solve the problem. After sales service includes not only equipment maintenance, but also technical support. Our technicians can carry out on-site technical training and provide a complete set of solutions. Professional and technical personnel shall follow up the use of user\'s equipment at any time.