Omnidirectional mobile chassis product introduction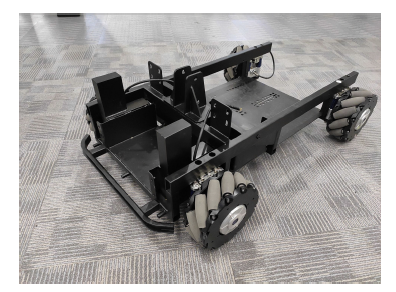 1、 Product features
1. Stable operation, stable stop and small vibration;
2. Goods with large driving force and can bear large weight;
3. Independent research and development of control drive, wheat wheel and chassis, support customization;
4. High operation accuracy, good straightness of translation and straight travel, high roundness of in-situ rotation
2、 Application scenario
Omnidirectional mobile chassis can be applied to automatic chemical plants, workshops, warehouses, supermarkets, docks, ships, mobile robots, warehousing and logistics robots, AGV, AMR, intelligent parking equipment, mobile platforms and other fields, to meet the needs of different industries such as industry, scientific research, commerce, medical treatment, etc., with wide application, stable quality and large shipment volume.
3、 Parameter table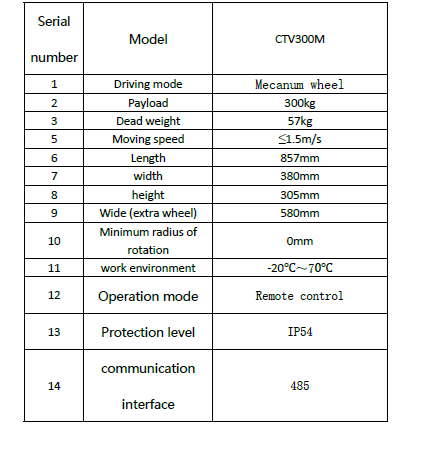 The above parameters are for reference only. Our product technology is constantly updated and upgraded. At the same time, we also accept the customization and development of customers.
5、Product details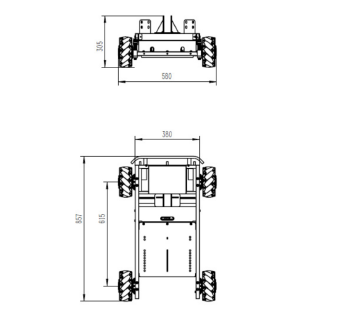 6. Factory and qualification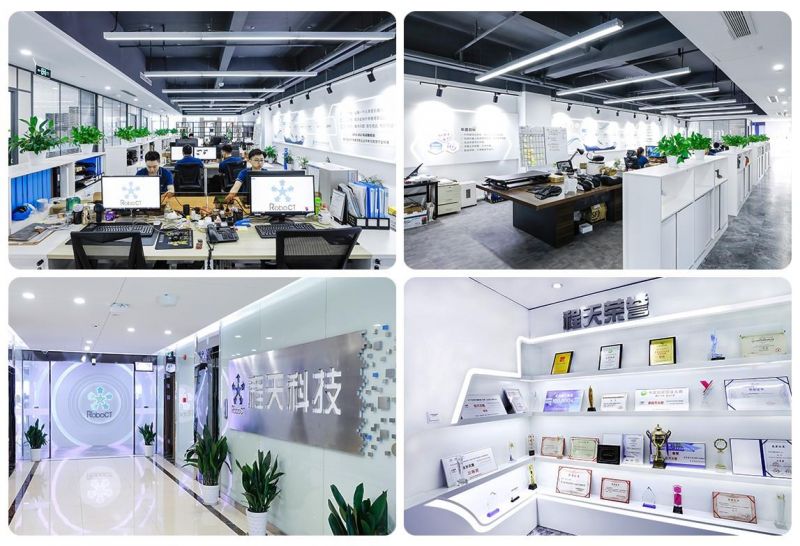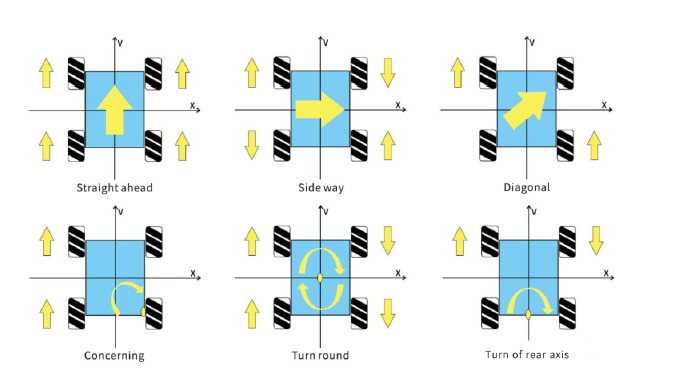 Operation mode
The operation mode is divided into straight travel, backward travel, left translation, right translation, left rotation and right rotation as the operation direction of the four Mecanum wheels changes.
1. Electric shock hazard, the equipment must be connected to the power supply under the condition of protective grounding
2. Equipment susceptible to magnetic field interference shall not be placed near omni-directional mobile chassis, which may cause
interference to other equipment
3. The omni-directional mobile chassis is limited to driving on flat ground, please keep away from the steps.
4. Do not use or move the omni-directional mobile chassis when charging
(instructions for regular maintenance)
1. Before each start-up, the sundries within the operation range of the machine shall be removed with an air gun, the power shall be connected, the machine shall be started, and the operation condition of the machine shall be checked.
2. If the machine is not used for a long time, please wipe it clean and put it in a dry and ventilated environment. Do not store it in a place with high temperature and humidity.
3. Wipe the surface of perpendicularity adjusting parts every week to avoid affecting the accuracy of objects.
4. Check whether the front and rear wheel parts are normal or whether there is abnormal sound every week
5. Whether the stability of chassis frame is normal every week
6. Check whether the wheel roller can rotate normally every month
7. Check that the remote control rocker can correctly control the moving direction of the omni-directional mobile chassis every month
8. Check whether the fastening screws are loose every month.
7、 After sales service