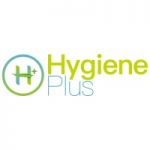 今すぐお問い合わせください
電話番号を表示
携帯電話番号を表示する
We are manufacturers of Spun-melt Nonwovens and Spunlace Nonwovens, with our state-of-art manufacturing facility located in the village Nagla Chamroo, Tehsil-Dadri in Gautam Buddha Nagar, Uttar Pradesh, India.
 
We can produce Spun-melt fabric ranging from *5 GSM to *0 GSM with *-Beam Technology SSMMS. We have finished fabric roll width of ***0 mm. Our manufacturing line is as per international standards to cater to medical and hygiene segment.
 
We can produce Spunlace parallel laid nonwoven fabric ranging from *5 gsm to *0 gsm with different fiber compositions. We can manufacture plain, apertured, and embossed (Big dot) surface structures, with ***0 mm effective fabric width.

We would like to know your company€™s new vendor registration protocol.
 
Please let us know if any sampling is required to be done at this stage. For further information you may please visit our website www.hygieneplus.in or call me on my mobile **1 **9 **7 ***2.
 
Looking forward to your valuable response.
Hygiene Plus Private Limited 会社のサービス
関連製品 Hygiene Plus Private Limited
基本情報
Americas,Africa,Asia,Caribbean,America,Europe,Middle East,Oceania,Worldwide
spunbond nonwoven fabric, spunlace nonwoven fabric, sanitary napkin, wet wipes, detergent pods
工場情報
Khata No. 297, KhetNo. 417 K and 417 KH, Village-
500000 sqm to 1000000 sqm
Design Service Offered,Buyer Label Offered
その他の情報
6 - 10 people Million USD
お問い合わせ
Hygiene Plus Private Limited
連絡先担当者 Japan Trivedi
住所 India
Get Verified Buyers & Suppliers
Avail Free Consultation