タイトルまたは説明
DTX WHITE 
Western Detox 
The methodically selected ingredients in DTX WHITE™ focuses on center to lower digestive tract. This formulation helps to cleanse away toxins and promotes good internal balance. Add DTX White to your daily diet for its refreshing and rebalancing properties. 
Why just drink? Drink Health™.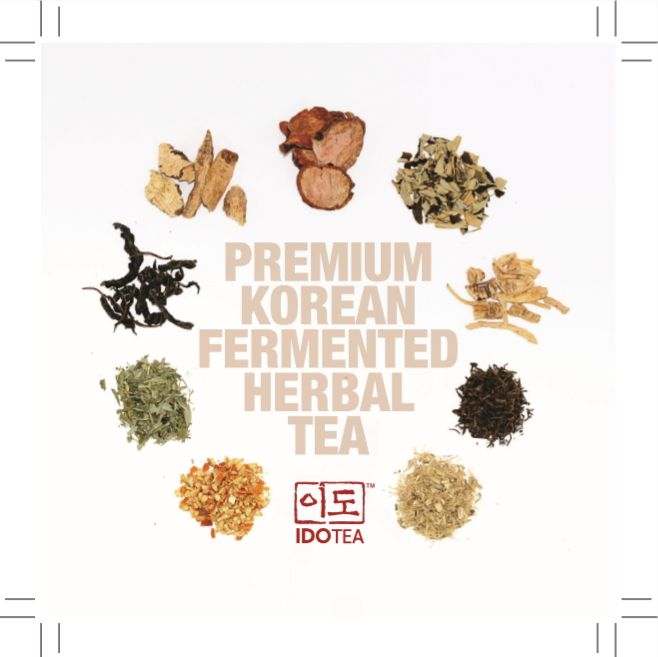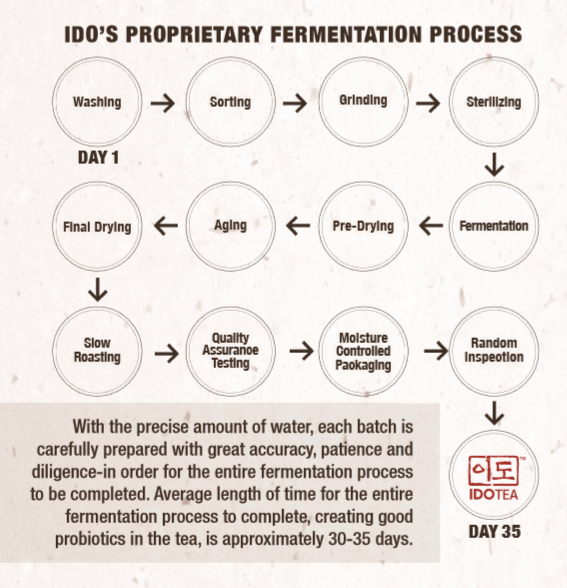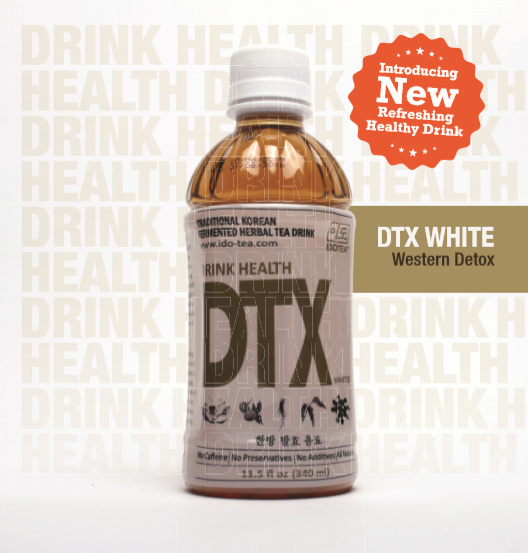 Bio-Health Convergence Center at Daegu Techno Park 46-17 Seongseogongdan-ro, Dalseo-gu, Daegu, Republic of Korea

item manufactoring  number

Distributor / Research and development agency

IDO Tea - IDO Co, Ltd.

27 Cheongha-Ro 151 Beon-Gil

Cheongha-Myeon, Buk-Gu

Pohang, Gyeongbuk, 37515,

Republic of Korea

1 year from the date of manufactor

Mixed fermented tea extract

〔

Japanese ladybell (domestic, organic) 20 %

 mulberry leaf (domestic, organic) 25%,

 tangerine peel (domestic, organic) 25%,

 lotus leaf (domestic, organic) 27%

 hydrangea leaf (domestic) 3%

〕

99.97%

Complex herb extract G (other processed           ingredient) 0.03%

More delicious if kept cool in the fridge.

Avoid direct sunlight and store in a cool place.

You may see what looks like sediments, but it is precipitated powder of herbal fermented ingredients, so make sure to shake well before drinking.

After opening, please drink as soon as possible

or refrigerate immediately. There is no additives, so it can go bad easily.

 
 


Get Verified Buyers & Suppliers
Avail Free Consultation