LED panel light is a high-end indoor illuminator. Its outer frame is produced by anodic oxidation of aluminum alloy and its light source is LED. The entire lamp design is good-looking, simple and luxurious, with both good lighting and feeling. LED panel light has unique design because a uniform flat lighting effect is produced with the support of high-transmittance light guide plate. The light produces good uniformity and feels soft, comfortable and yet bright and can effectively relieve eye fatigue. LED panel light can also be radioactive proof, not irritating the skin of pregnant women, elderly and kids. 
By using super bright LED as the light source, LED panel light is suitable for hotels, bars, western-style restaurant, cafes, home-style internal decoration. It can directly replace the original ordinary fluorescent lamps and its brightness is higher.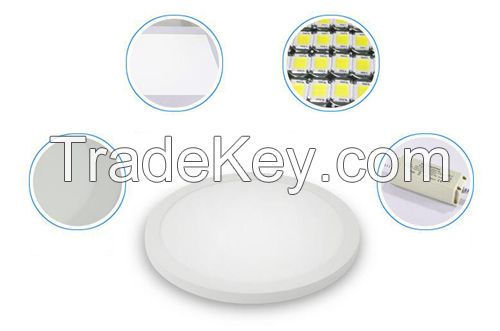 Product Peremeter
Input voltage: AC85-265V 
Input power: 6W -24W  
Lamp bead: 2835
LED quantity: 30-120  
Outer diameter: 120-300MM 
Opening: 90-260MM
Color temperature: optional
RA: 70
Lumen: 480-1900 ML
Material: Acrylic + aluminum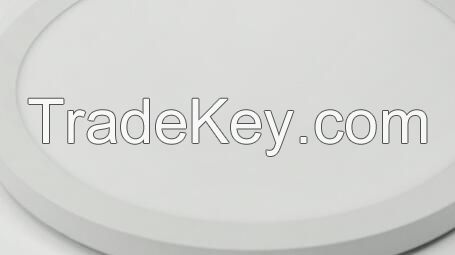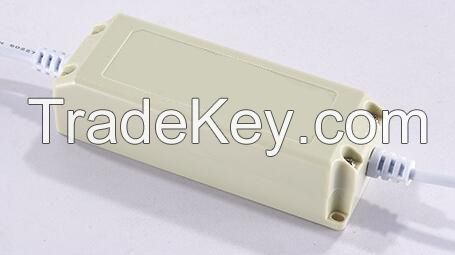 Features
1. Design flexibility
LED is a dotted light. It may be designed into light of different shapes and particles after the flexible combination of point, line and surface. 
2. High illumination
LED panel light adopts reflective panel and sealed design with uniform light, with the aid of high efficiency light guide plate, and aluminum alloy material. The glowing effect is uniform, with higher illumination.
3. Less heat
LED panel light has ultra-light shape, with complete heat dissipation, low power and less heat. 
4. Long life
The theoretical life of LED is up to 100,000 hours and is more than 27 years calculated on 8 hours on daily basis. The theoretical life of CPL lamp cup is even more than 100,000 hours.
5. Change in diverse ways
The color of LED panel lights can be adjusted according to different needs and environmental changes, without radiation and dazzle light. It can protect eyesight, with more moderate light color.
6. Strong anti-vibration capability
In the LED panel light, LED light source is not tungsten wire and glass but high-hardness resin. It is not easy to damage, so its anti-vibration capability is relatively high, with strong ambient temperature adaptability.
7. Powerful control ability
A variety of dynamic program control, including control of color temperature and brightness may be conducted in LED panel lights via external controller. 
8. Low power consumption
At the same time, LED panel lighting technology is a green lighting technology. Its product does not contain mercury, with less waste and almost no pollution during the manufacturing process. The semiconductor lighting is recyclable and recoverable, with important effect on social sustainable development.