1. Functions of vein removal
1. Couperose skin treatment.
2. Remove Skin protrusions, milia, warts, fat granule.
3. Remove speckle, age spots, sunburn, pigmentation.
4. Vascular removal, blood vessel treatment, veins removal.
5.Telangiectasia and cherry angioma treatment on face, arms, legs and the whole body.
 
2. Introduction of vein removal
This RBS system  oriented from America and based on aeronautical technology holds 700,000 successful cases , it is the only one that is able to promise can be effective at one time. This machine together with soft silk(thinner than hair) adapts high frequency of lightning micro point to create Uhf electromagnetic vibration instability to Smash the hemoglobin within 1|100s ,which means we can use this machine to wipe out anti redness. Its miracle effect is beyond other machines. This machine will take the place of conventional RBS machine, E-light, Laser as well as blocking instrument and bring a totally new revolution of global beauty techniques.
3. Features of vein removal
1. The newest technology for red blood silk removal in the market.
2. High frequency technology , instantly treat concretionary hemoglobin and pathological blood capillary, no any dis-comfortable
3. Treatment pen is only 0.01mm, good epidermis protec-tion and immediate telangiectasia sealing.
4. Two working modes, pulse and continue, guarantee more comfort and obvious results.
5. No pain, no risk, and no down time.
4. Specification of vein removal
5. Before and after of vein removal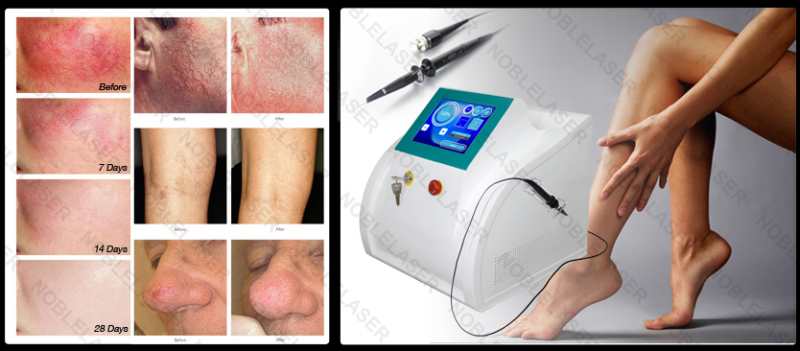 6. Picture show of vein removal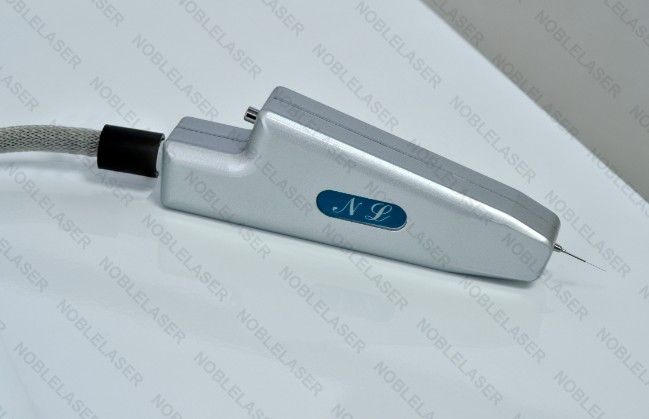 Guarantee: We offer 3 years free warranty, lifetime maintain, 24 hours calling service.
Service:There is OEM&ODM service for distributor.
Training: After you get the machine, there is user manual, maintain manual, training CD guide you to operate the machine.
For more information,please feel free to contact us!